The questions we ask ourselves about a society without money.
To begin with, it is not always easy to get an idea of a society without money. Indeed, it is difficult to question this system, as money has been present in our societies for so long.
Yet this change is the key to the evolution of our civilisation, and necessary in the face of the current challenges facing the planet.
On the other hand, it will not be a perfect world and many adjustments will have to be decided together. On the other hand, it regulates the nowadays' major issues, while opening up new horizons on a sounder basis.
Finally, here you will find answers to the most common questions about a cashless society.
Secondly, it should be noted that the Great Project is open and collaborative. Therefore, some answers will have to be decided together. Indeed, the Grand Projet proposes a system where human potential can express freely. Consequently, a strict and formal framework cannot be imposed in return.
Finally, if your question is not answered here, please write to us.
ISN'T THE SOLUTION RATHER TO CHANGE THE MONETARY SYSTEM?
MOCICA
2021-09-13T11:54:43+02:00
the international monetary system
To understand whether it is necessary to replace the current international monetary system with another, let us analyse how they work.
On one side, An international monetary system is the set of rules, mechanisms and actors that aim to organise and control the exchange of capital between countries. But on the other hand, it is a system with "black holes".
Black holes in the international monetary system :
Indeed, international banking and financial supervision finds its limits in a number of "black holes". As a result, international organisations and regulators do not have access. These black holes can be divided into two categories: geographical and political black holes.
These are, on the one hand, sovereign states where corruption is rife and, on the other hand, off-shore places where tax evasion and money laundering are rife. Or there are no local market or banking supervisors, which is often the case in tax havens. Or they exist, but do not cooperate or are unable to stop massive fraud. This is the case, for example, in states where corruption is rife.
Finally, it is also necessary to understand the principle of the international monetary system.
The principle of monetary systems :
All monetary systems that we can imagine have the same basic principle. They separate people from access to goods and services through money. This seems normal to us. However, the current abuses are the logical and direct consequences of this basic principle. It will act in whatever way we can put it around (1).
This principle creates a powerful engine, as it isdouble lever. On the one hand, it states that if you have no money, you have no access to anything, and you have nothing. Our basic needs such as food, water and shelter are no longer accessible. From this basic principle also arises the opposite side: the more money you have, the more opportunities you have. So we have two forces working together to steer us individually in a single direction: making money.
The dangers of the monetary system :
From this engine, which stems from the original principle of money, two fundamentally harmful characteristics emerge:
it is a priority enginebecause it is the essential basis for any access. Therefore, for many people, many circumstances, and many reasons, it will be favoured over fundamentals (ecology, well-being, agreement, quality, health, safety, etc.).
it is an individual engine. It resonates directly with our individuality, as everyone will have to find their own monetary source This engine, which is extremely powerful, is outside the scope of a solidarity and egalitarian incentive. Finally, the money available works by communicating vessels, or like a cake that is divided up. This places us in a competitive position from the very beginning.
The consequences of the monetary system :
From there, all the drifts of our current society are perfectly logical. A monetary system will above all encourage people to make money, by all means, good or bad (mafia networks, pimping, poaching, deforestation, etc.). And also to lower the quality of what we do in order to increase margins. This amounts to sawing off the branch on which we are sitting (programmed obsolescence, not patenting treatments that cure). Also to deplete our resources to sell (growth). In addition, begging or crime will constrain those who have none. Some will have "good leads". This will lead to disparities, the possibility of domination or corruption.
If we want to change the monetary system and not decide to cooperate freely, we will have to add a system that allows (how?) to control, monitor, prevent effectively what the very basis of our system encourages to do. A monetary system is a dangerous social basis for individualism, suspicion, mistrust, inequality, tension, confrontation, corruption, criminality and all the excesses we know. And there will always be an ecological basis of depletion, impoverishment, pollution and destruction.
To summarise:
Everything may seem permitted in a non-market society. But if every individual is free, so is the community in which they live. No one can dominate, no service or good would be granted without the agreement of the one providing it. It makes sense to put yourself on a similar level if you don't want to alienate the community and benefit from the indispensable skills of others. All mafia networks no longer have a reason to exist (how can the concept of pimping be considered, for example?), corruption becomes impossible. Infinite growth and the depletion of resources are no longer necessary.
No monetary system can guarantee human error. On the contrary, it encourages and allows almost all of them. Today, it is as easy to understand this from a theoretical point of view as it is to see it from a practical point of view.
What a society
without money
might look like
The environment in a society without money: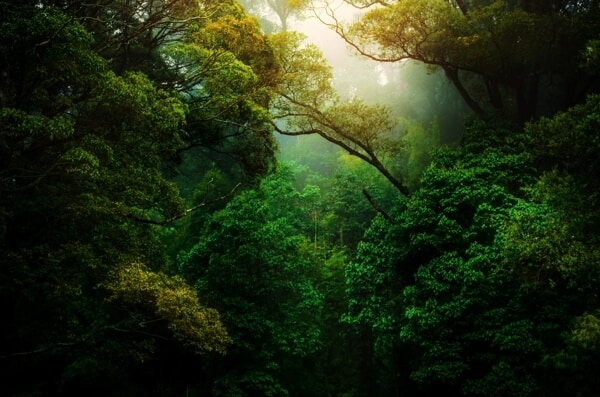 Global Resource Management Service.
Firstly, the establishment of a global resource management service will ensure effective management and allocation. Indeed, human creations must ensure present needs without compromising the earth and our future generations.
The climate balancing department.
At a later stage, a climate balancing department could also be created. So it studies how human activity can benefit the climate, to reverse the trend. In order to improve the climate to increase the habitable areas on earth.
Preserve a climate that is favourable to the greatest number of people, with a minimum of natural disasters.
Indeed, more living space on the planet contributes to the demographic buffer (more space for more humans).
Widespread sustainability.
Furthermore, the industrial sector will integrate sustainable development in a comprehensive way.
In addition, through the sharing of knowledge, the quality of goods and services will expand rapidly. Especially as relocation to exploit cheap labour will no longer be In addition, resource mapping and global distribution logistics will significantly reduce greenhouse gas emissions.
Finally, the transition actions already in progress (tree planting, permaculture, renewable energies) will develop more rapidly.
The economy in a society without money: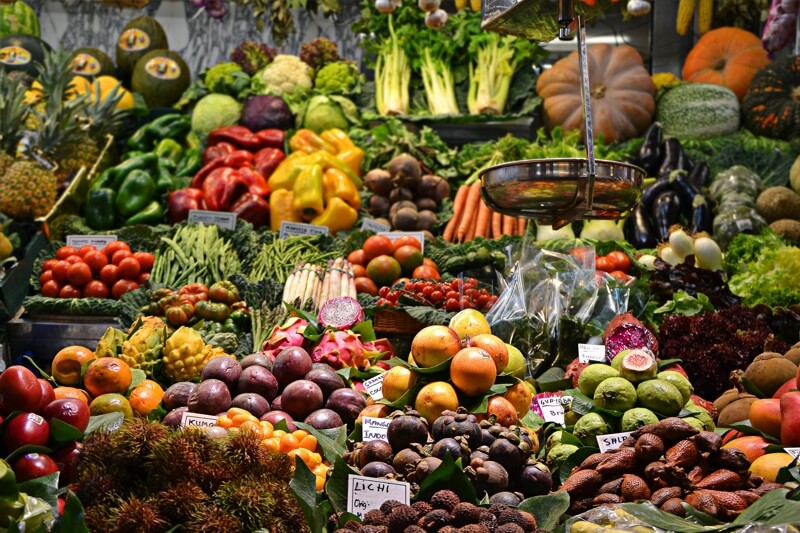 Freedom of enterprise :
Welcome to a society that finally gives you all the means to fulfil your potential. Not only from training to production tools, but also from start to finish.
Moreover, there is no longer any need to fear competition or unemployment. In addition, no more needs to sell, and specially to sell more! Similarly, we can see from here the change in professional relationships between employees. In addition, the administrative burden on the financial system to operate will be greatly reduced and focused on logistics. Therefore, it will save a lot of time for companies and individuals. Finally, without money, everyone does the job of their choice for pleasure, leading to a much higher quality result.
The end of the scam.
Moreover, with the end of money, there will be no more scams motivated by the lure of money. No more fear of being ripped off by buying or subscribing to this or that. Moreover, you no longer need to know whether you are getting a good deal or not by taking this item.
Living in abundance in a society without money.
Indeed, the only question to ask will be:
"Do I really need it?"
If this simple logic of consumption is taught in schools, then humanity can live comfortably.
Moreover, without competition it is possible to make a great leap forward in terms of industrialisation. This is to enable us to further increase our current production capacity, while improving the systems' efficiency. The consequence will be to produce more than today while consuming resources sustainably.
Science in a society without money: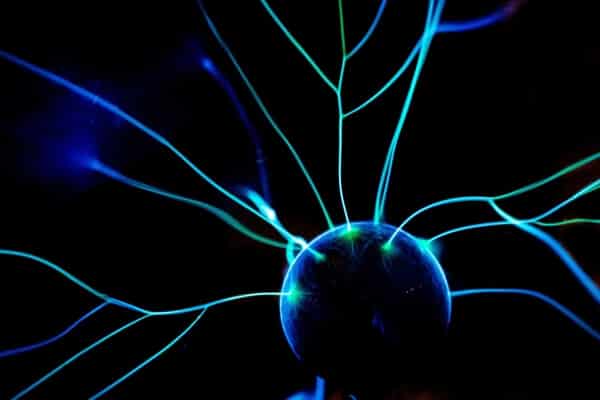 Science will become "open source", allowing the sharing and dissemination of knowledge for everyone.
A scientific revolution :
First of all, there will be major implications for the speed of scientific development. Indeed, Derek Price, founding father of the scientometryWe know that science is evolving exponentially. In this respect, the current digital revolution is a perfect example. However, despite many obstacles, such as patent applications. Imagine what impact it would have, if tomorrow knowledge was available to all?
Geniuses of tomorrow :
Thus, free access to information will allow the revelation of human potential.
Which in turn will enrich the heritage of our knowledge.
Innovation in a society without money :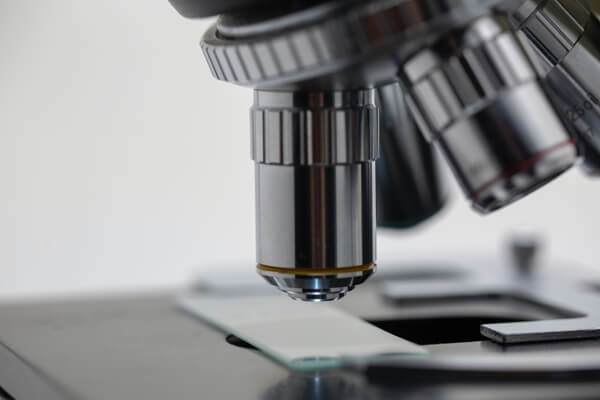 Firstly, in a society without money, all research and development centres will be able to collaborate on joint projects.
So imagine the most creative engineers working together on innovation, what would be the next smartphone?
Similarly, what would happen to the car of tomorrow if manufacturers from all five continents pooled their know-how?
Enfin, quelles seraient les innovations si les membres de chaque secteur (santé, habitat, énergie, agriculture etc.) mutualisaient leurs connaissances ?
The innovation revolution
To begin with, the Brundtland Report (14) commissioned by the UN and now considered historic, would be delighted.
Indeed, a cashless society would be very conducive to releasing innovation from its chains to meet the needs of sustainable development.
As a result of the collaboration factors mentioned above, the capacity for environmental innovation would be increased tenfold. The same applies to products, processes, techniques or organisational methods. Moreover, without money, it is easier to bring a business up to standard. In conclusion, knowledge sharing will allow innovations to spread rapidly.
Employment and automation in a society without money: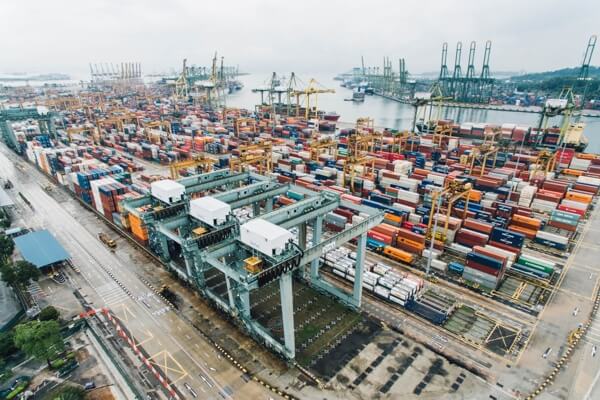 Employment in a society without money:
Firstly, it must be said that 375 million people will be forced to change jobs by 2030 (15). Nowadays, this means so many unemployed people and so many lives placed in a precarity situation. On the contrary, in a society without money, it will only benefit humanity. Besides, being replaced by a machine will only be an advantage in a society without money.
Automation in a society without money.
In many cases, human work is more environmentally damaging than machine work. Moreover, this will be even more widely recognised once engineers have optimised the automated systems to make them more effective than ever. In addition, whether it is low-tech or high-tech industry, automation has many advantages. Whether it is its productivity which is no longer in question, or the time it frees up for humans.
Finally, the challenge is to direct automation to the most crucial sectors. That is, in terms of ecology, working conditions and arduousness.
Pandemic and Health Crisis in a Society without money :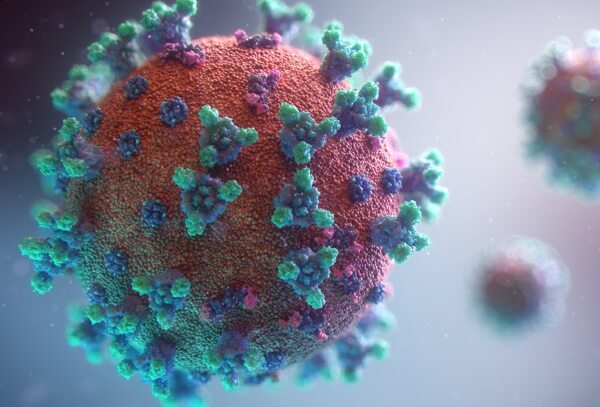 The issue of health crisis management and vaccines, which are currently the subject of controversy, would also be quite different. Indeed, in a society without money, lock down does not harm the economy or its inhabitants. Instead, the population is protected, without creating more collateral damage.
Similarly, in a world without money, the issue of vaccination would no longer create mistrust. Indeed, laboratories would no longer produce vaccines and medicines for money, but only for the well-being of humans.
Humans in a society without money :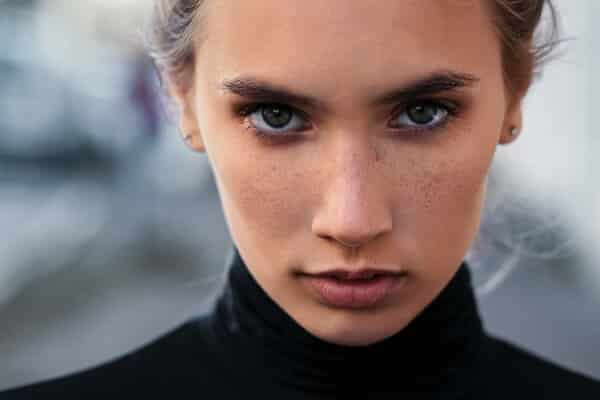 And you? What impact would it have on your behaviour if tomorrow everyone participated in your self-fulfilment?
References :
(12). ↑
Jean-Marie Albertini's book : Des sous et des hommes. Éditions du Seuil, 1985. (
Money and people
Seuil Editions 1985)