Global democracy and resource sharing
Let's stop trying to change THE society.
Let's change THE society.
World hunger, social inequalities, corruption, fraud, climate crisis and many others (See: the report): The current monetary system has shown its limits and its inability to solve global issues.
Because a world without money would make it possible to solve most of humanity's problems, let's move from an exchange economy to a sharing economy (of resources, know-how, skills, etc.).
Find out how with MOCICA's "great project"!
Le Grand Projet en 3 étapes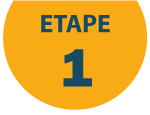 Rassemblement
Tout d'abord, adhérons massivement au projet.
Ensuite, parlons-en massivement avec nos réseaux, amis, proches, etc.
Il est également possible de rejoindre ou créer son groupe local sur l'application, puis mettre en place des actions et des ateliers (Passer à l'action).
Enfin, nous préparons notre autonomie future (alimentaire, énergétique, etc.) et envisageons les différentes modalités d'organisation dans nos assemblées citoyennes (Rejoindre une assemblée).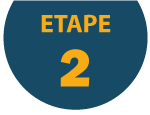 Préparation / Organisation
Nous préparons et organisons notre société non marchande.
Au travers de nos assemblées locales, nous choisissons ENSEMBLE nos modalités d'organisation et d'autonomie.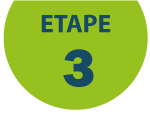 Transition
Massivement, le même jour, nous continuons nos activités dans nos domaines de connaissance habituels mais sans utiliser d'argent.
Puis nous mettrons en place ce qui a été décidé collectivement à l'étape 2.
Envie d'agir dès maintenant?